Description
Second Genesis is Book 1 of a planned 10 book series. This 52-page, full-color book is standard American comic book sized (6.7″ x 10.45″) and is perfect-bound.
It is the 1.1 Edition: Minor art adjustments and a thank you page for crowdfunding backers have been added to the interior pages and this edition possesses new front & back covers.
Preview:
Variant Covers & Additional Perks
This book was originally crowdfunded via Indiegogo (November, 2021). It was released in both physical and digital formats. In addition to this, there were multiple, limited edition cover variants that are no longer available for purchase.
All books in The War of the Trees saga are initially presented as crowdfunding exclusives. Upon successful funding, the retail editions are made available on Amazon.com. The goal is to provide a "White Glove" product for backers that have financially supported the development of the book. The subsequent retail editions are provided for customers afterward and do not come with any additional perks (crowdfunding perks pictured below).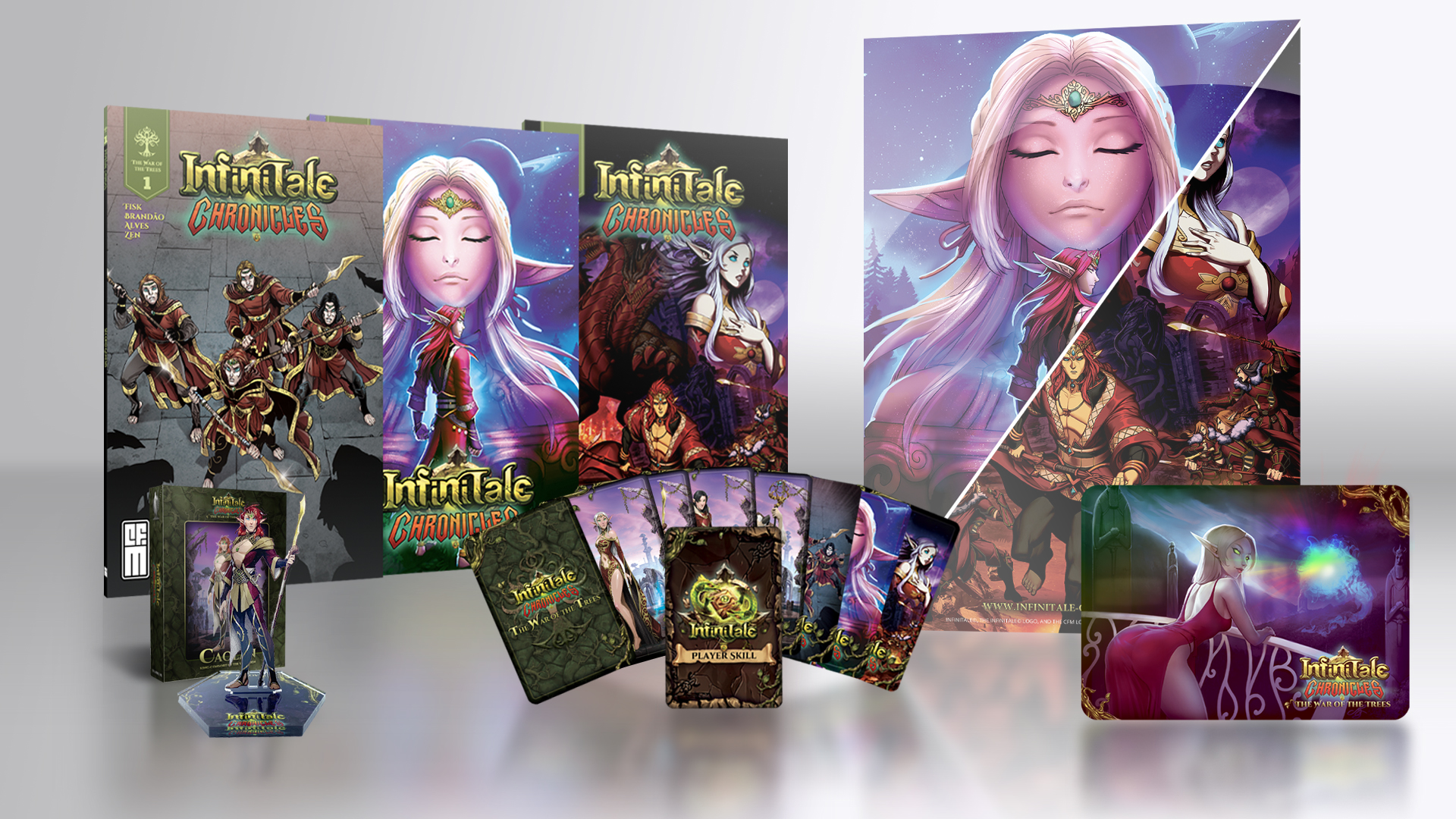 Pictured: Variant Covers, Acrylic Standees, Two-Sided Posters, Trading Cards, & a Jumbo Holo-Foil Card.